Emspace Group is a communications strategy studio. We work with teams to develop branding and communications that will resonate with audiences in a meaningful way. For more than 20 years, Emspace has delivered quality solutions to our clients – integrating thoughtful planning and understanding, award-winning creative, a proven process and superior customer service into every project.
SCROLL
Emspace Group thrives on projects that positively impact communities and the people they serve. Our clients include businesses, social services, educational institutions, foundations and public/private partnerships, with an emphasis on community initiatives, health and wellness, and education. Our clients include:
Emspace Group excels at partnering with client teams, boards of directors, and organizational leadership. Our collaborative approach allows us to create authentic brands and successful communications strategies for a wide range of audiences.
Emspace believes in collaboration – with each other, with extended creative teams and with our clients. We build the right team for each project – always sensitive to our clients' budget parameters.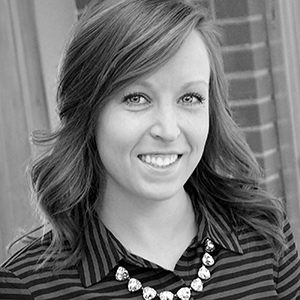 402-398-9448 ext. 207
@kristin_webb
KRISTIN Webb
KRISTIN Webb
Communications Specialist
Kristin manages communications and social media initiatives for a variety of Emspace clients. Specializing in writing, editing, media relations, media tracking and social media, Kristin is enthusiastic about every facet of agency work. She is confident in organizing accounts, creating best strategies and executing projects and event details.
She served as president of PRSSA (Public Relations Student Society of America) at University of Nebraska at Omaha during her senior year and chaired the first ever PRSSA Regional Conference on campus.
Kristin is an active board member of the Nebraska chapter of Public Relations Society of America and was named the 2013 PRSA Newcomer of the Year. Kristin earned her Bachelor of Arts in Communications from the University of Nebraska at Omaha.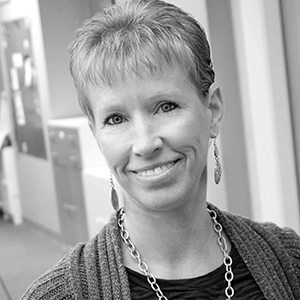 402-398-9448 ext. 203
DONNA Welchert
Office Manager
Clients can expect timely, perfectly produced and on budget projects through their daily work with Donna Welchert. She brings more than 25 years of printing, graphic arts, layout, prepress and image management and production experience to Emspace.
As an integral part of our team, Donna plays a key role in relationship management with Emspace clients and vendors. In addition, her knowledge of computer hardware, software and technologies, along with her ability to fix almost anything, keeps our office operating smoothly every day.
With an associates degree in commercial art and a decade of managing project details at Emspace Group, Donna ensures client satisfaction on every project, assists clients in troubleshooting, trains clients and staff on software and procedures, provides the correct file formats and communicates with our suppliers seamlessly.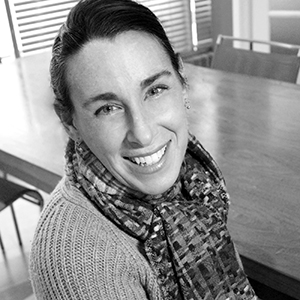 402-398-9448 ext. 201
ELIZEBETH Murphy
ELIZEBETH Murphy
President
Elizebeth is president of Emspace Group, leading a team of communications professionals in the development of brand communications, design programs and interactive initiatives. With more than 25 years of experience in the field, Elizebeth focuses on working with organizations to communicate with their audiences more effectively.

Her team's work is regularly recognized by the Nebraska chapters of the Public Relations Society of America, the American Marketing Association, and AIGA, as well as the Nebraska Center for the Book, and has appeared in numerous design books and publications, including Step and How magazines.

Elizebeth serves on the executive committee of the Iowa State Design Advancement Council and as special advisor to the College of Design's Department Chair of Graphic Design, on the Lauritzen Gardens board of directors, the Concord Mediation Center board of directors, and as a member of the communications council at Westside Community Schools.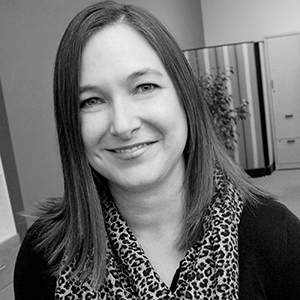 402-398-9448 ext. 202
KEELIE Haner
KEELIE Haner
Vice President of Communications Strategy
Since joining the studio in 2002, Keelie has lent her leadership skills to nearly every facet of the organization. As Vice President of Communications Strategy, Keelie leads the strategic planning, creative implementation and project management of her client's marketing initiatives. She enjoys partnering with clients to solve marketing and communications puzzles, applying sound strategic thinking to help them connect with their audiences at a higher level.
A graduate of Drake University with a degree in journalism, Keelie has more than a dozen years experience in the marketing communications field developing solutions for a wide range of clients, in fields such as higher education, banking, healthcare and non-profits.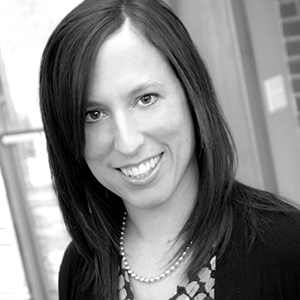 402-398-9448 ext. 206
@SarahLake
SARAH Lake
SARAH Lake
Vice President of Community Engagement
Sarah is charged with helping Emspace Group clients shine through their public relations, social media and community outreach initiatives. Creating meaningful and relevant conversations is nothing new for Sarah as she brings more than 10 years of business-to-business and business-to-consumer communications experience to the Emspace Group team.
Her experience includes award-winning public relations and communications strategies in the finance, healthcare, CPG, and non-profit industries. She is the 2014 secretary/treasurer on the executive board of the Nebraska chapter of Public Relations Society of America and a graduate of the University of Missouri School of Journalism.
Prior to joining Emspace Group, she was public relations director at another firm, a past marketing director at Strategic Air & Space Museum and worked in the marketing department at Henry Doorly Zoo for many years.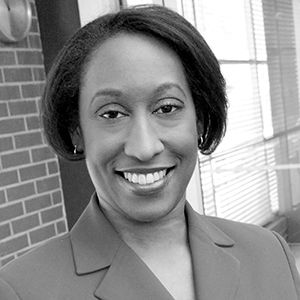 402-398-9448 ext. 209
@JoVGiles
JO Giles
JO Giles
Vice President of Communications Strategy
Jo Giles brings more than a dozen years of award-winning journalism and media relations to Emspace Group. Her expertise includes communication strategies and implementation based on brand platforms, message development and content to advance the organizational mission. 

Prior to joining Emspace Group, she was a vital member of the University of Nebraska Medical Center's public relations department launching multimedia projects, web content development, media relations and media training for faculty, staff and students; and a reporter/anchor for KPTM Fox 42 News.
Jo is a 2012 Midlands Business Journal 40 under 40 award winner, a founding board member of Conceive Nebraska and serves on the board of directors for inCOMMON Community Development. She earned her master's degree in journalism from the University of Missouri-Columbia and bachelor's degree in psychology and African-American studies from Washington University in St. Louis.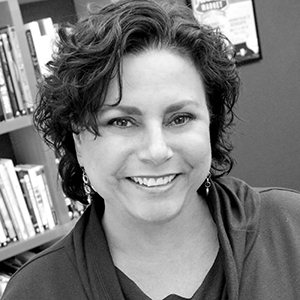 402-398-9448 ext. 204
@cre8ivenergy
HEIDI Mihelich
HEIDI Mihelich
Design Director
Heidi's work is regularly honored by the area's most prestigious design communications organizations. She has more than 20 years experience in communications design, with an emphasis on best-of-class publications for clients such as the University of Nebraska at Omaha, Joslyn Art Museum and University of the Pacific. 

As an active member of the Nebraska chapter of AIGA, Heidi served on the board for an unprecedented 10 years in several different positions. Her extensive contacts in the field, combined with her excellent design skills, make Heidi particularly effective at selecting the right design style for each individual need.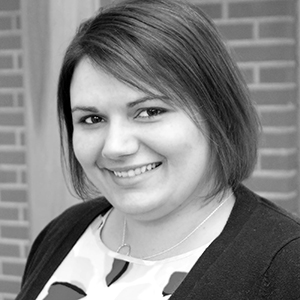 402-398-9448 ext. 205
@DesignCre10
LYNN Schneider
LYNN Schneider
Design Strategist
Lynn's innovative approach to identity design, her passion for illustration and her unique ability to incorporate motion into new media projects offer Emspace Group clients a creative edge.
Lynn thrives on what she calls "holistic design" and enjoys collaborating with clients on their new and evolving brand initiatives including the University of Nebraska at Omaha, Iowa West Foundation, Heartland 2050 and Loessfest.
Prior to joining Emspace Group, Lynn provided graphic design support for a photography studio and also worked for her alma mater, Cornell College, as a publications assistant. Her creative design work has earned her several awards from AIGA and has been featured in How Magazine.
She holds a Masters of Fine Art in Graphic Design from Savannah College of Art and Design and is a member of the Nebraska chapter of AIGA.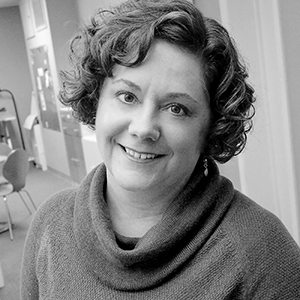 402-398-9448 ext. 208
SARAH Boaz
Finance Director
Sarah has been managing finances for Emspace Group since 1992. With more than 25 years experience in accounting, Sarah works with the creative team to build and maintain client budgets and streamline office procedures. The Omaha Award Program selected Sarah for the 2012 Omaha Award in the Business Management Consultants category.
Sarah studied business and Spanish as a double major with minors in economics and international affairs at Augustana College in Sioux Falls, South Dakota. Sarah served on the Nebraska Children's Hospital Friends Board and is involved in leadership development for Leadership for Life.

ELIZEBETH Murphy
President

KEELIE Haner
Vice President of Communications Strategy

SARAH Lake
Vice President of Community Engagement

JO Giles
Vice President of Communications Strategy

DONNA Welchert
Office Manager

HEIDI Mihelich
Design Director

LYNN Schneider
Design Strategist

KRISTIN Webb
Communications Specialist

AFTON Palmer
Graphic Designer

SARAH Boaz
Finance Director

MATTIE Haner
Director of Security and Morale Officer