Kristin Neemann
Creative Strategist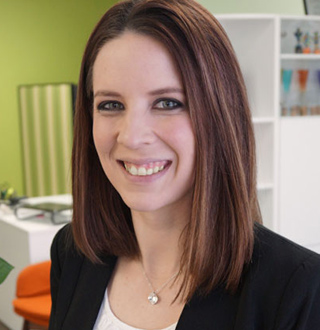 kneemann@emspacegroup.com
402.398.9448 x 211
To give anything less than your best is to sacrifice the gift.
– Steve Prefontaine
Kristin has a knack for understanding the big picture of a strategy, while also understanding the importance of the intricate, day-to-day details of a project. Her background in nonprofit work is highly valuable to Emspace clients as she relates to client needs and challenges and helps clients with limited resources meet their communications goals and objectives.
Kristin brings a "can-do" attitude to each project, helping clients bring ideas to fruition with thoughtful and creative work. She thrives off of the important work her clients are doing in the community and finds their successes and victories extremely rewarding.
Kristin enjoys immersing herself in new experiences – whether that's through travel, reading a good book or eating at a new restaurant. She strives to push herself out of her comfort zone whenever possible, which she credits for much of her success in life up to this point.
Community Involvement:
Omaha Venture Group
Impact CB
PRSA Nebraska