Why We Love Public Health
May 2, 2016
For the past decade, Emspace has paid particular attention to the idea of healthy lifestyles and our role in that conversation. Our earliest health and wellness clients found us because of our extensive work in healthcare and, inspired by their vision of a healthy, thriving community, we enthusiastically joined the movement to make that happen in Omaha and across Douglas County.
By saying "yes" to Activate Omaha, then just an idea, we began a journey that would connect us to some of the most exciting visionaries in our community. We were cautioned from the beginning that this kind of change doesn't happen overnight. In fact, as we continue to work toward the goal, the bigger we realize it is — and the greater our commitment to making it happen — here.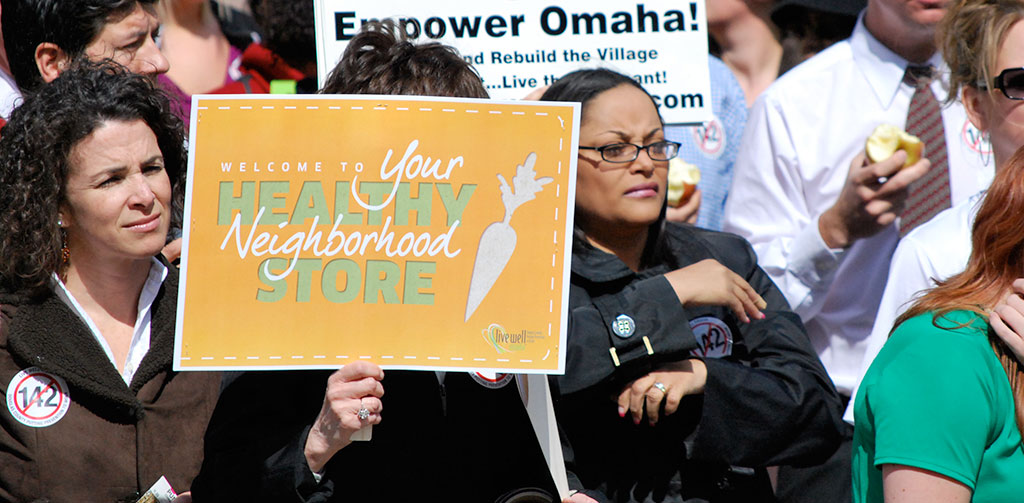 As Activate Omaha gained momentum, the healthcare, business and nonprofit communities coalesced around it and it grew to become Live Well Omaha, which, by collaborating with Douglas County Health Department, has become a powerful public-private partnership, bringing millions of dollars in funding to Douglas County. Today, both organizations are nationally recognized as an example of best practice in community partnership building and are regularly asked to share their secret with other communities across the country.
Being a part of this work has given us the opportunity to learn about — and become expert at — communicating around a wide range of issues that impact health, including food access, active transportation, workplace wellness, breastfeeding, walking, diabetes prevention, tobacco-free communities, melanoma awareness… and more. We now work across the state of Nebraska and have expanded our network of health champions into Iowa, proud to be invited into WIC clinics, food pantries, churches, schools, boardrooms and government offices.
Emspace is a healthier place, too. It's nearly impossible not to absorb what we learn. Look for the Emspace team out for a walk together in central Omaha or downtown Council Bluffs, enjoying healthy snacks at meetings and drinking plenty of water.