The Power of the Handwritten Note
January 2, 2018
The average office worker receives 121 emails each day. And it's only going to get worse.
I would guess that the average office worker receives zero handwritten notes each day. Even at home, Americans receive about one piece of personal correspondence every other week (I generously included holiday cards and invitations in this number).
Don't get me wrong, email has its place. After all, email attention spans increased nearly 7 percent from 2011 to 2016 – now people spend a whole 11 seconds reading an average email! But no matter what business you are in, handwritten notes can help you stand out.
We partnered with our client Lesley from Inclosed Letterpress Co. to sing the praises of the handwritten note.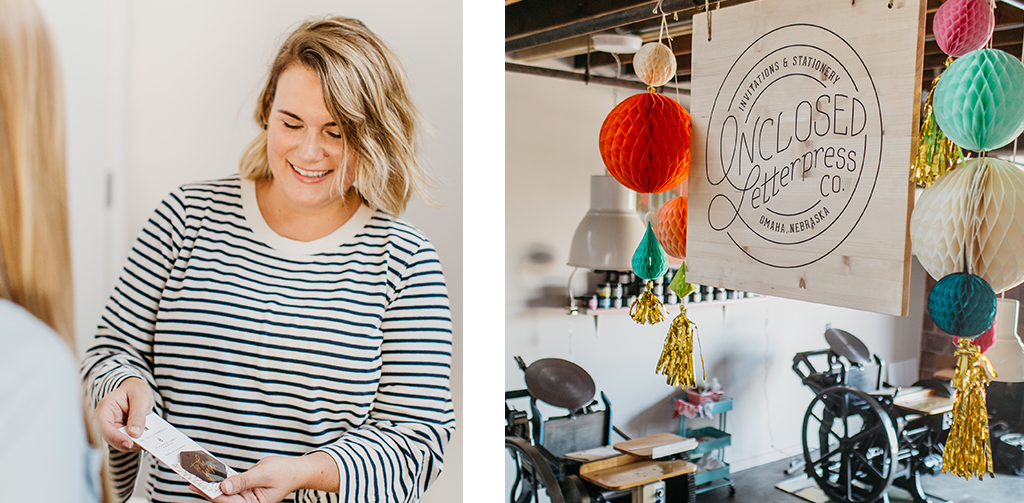 Here's why you should be writing more notes to people:
---
Make someone's day. Who doesn't like to see a fun stamp and their name written on a colorful envelope on their desk? Among all the bills and junk mail someone receives, even at work, the handwritten note is the first one you grab, admit it. The knowledge that someone took the time to write a note to you gives you warm fuzzies that just don't exist with email. "There are so many creative card designs out there these days – you can find something for any style aesthetic. Or partner with a studio like ours to brand your notecards," Lesley said.
Paper is awesome. You're appealing to many senses when you send a note in the mail. The colorful sight of paper, the satisfying weight and tactile feeling of paper in your hands, the sound of it ripping when you open the envelope… "Even the smell of certain kinds of paper gets to me," Lesley said.
Not just thank yous or birthdays. "You don't need a special occasion or to have received a gift to send a note," she said. Notes of gratitude are lovely, but think about a "just because" reason to reach out to someone. Maybe make it a goal to send one note a week to valued clients or friends.
It's a special connection. If you've ever received a note from Emspace's President Elizebeth Murphy, you know – her beautiful handwriting combined with her innate positivity mean you won't forget the message she writes to you for a long time. It's the same with you! Just send the note already.
Life-changing, lasting results. Full disclosure: my husband proposed to me with handwritten notes. And I will have those notes with me for as long as I live. I've also kept not-so-life-altering notes and cherish those, too. "Make it special, and people will keep hand-written notes forever," Lesley said.
Fun stamps. The U.S. post office has really upped its game lately. My favorite is the Oscar de la Renta stamps.
It's easy to see how a handwritten note can cut through the clutter. It takes effort to write one…which makes it all the more special to receive one.
If you're stuck and need ideas on kinds of notes to send, visit Lesley's Inclosed Letterpress Co. online for some beautiful inspiration!