Ten Tips for Producing a Compelling Video
January 19, 2017
Online videos are rapidly becoming the medium of choice for brands to share their stories. We sat down with our friends at Edison Creative to get the inside scoop on what it takes to ensure a successful shoot and produce an effective video.
1. Be mindful of your (or your client's) goal.
As obvious as it sounds, knowing the purpose of your video is a crucial part of the production process. From the beginning, you should define a clear goal of the video you're creating.
"Whenever I hear 'it wasn't effective for us,' that's the biggest punch in the gut," says Luke Bolin, owner of Edison Creative. "We want everything we touch to be effective in some way."
Even if you reach the end of a project with a beautifully rendered video, your product will disappoint if it doesn't hit the target audience.
"At the end of the day, we're doing a service for somebody else. If we fail to communicate what the client needed to communicate to an audience, we've missed the mark," says Shawn Gourley, creative director.
2. Brainstorm in your own time.
It can be difficult to think creatively in structured meetings when you're put on the spot. If possible, allow yourself enough time to absorb the information — ideas may come when you least expect them.
"When I'm in those meetings where I feel like it's 'come up with an idea right now or we're all going to die,' I shut down," says Gourley. "You can pull something out of your back pocket that you've done before, but for me, it's best when you have the opportunity to step back and casually think about it."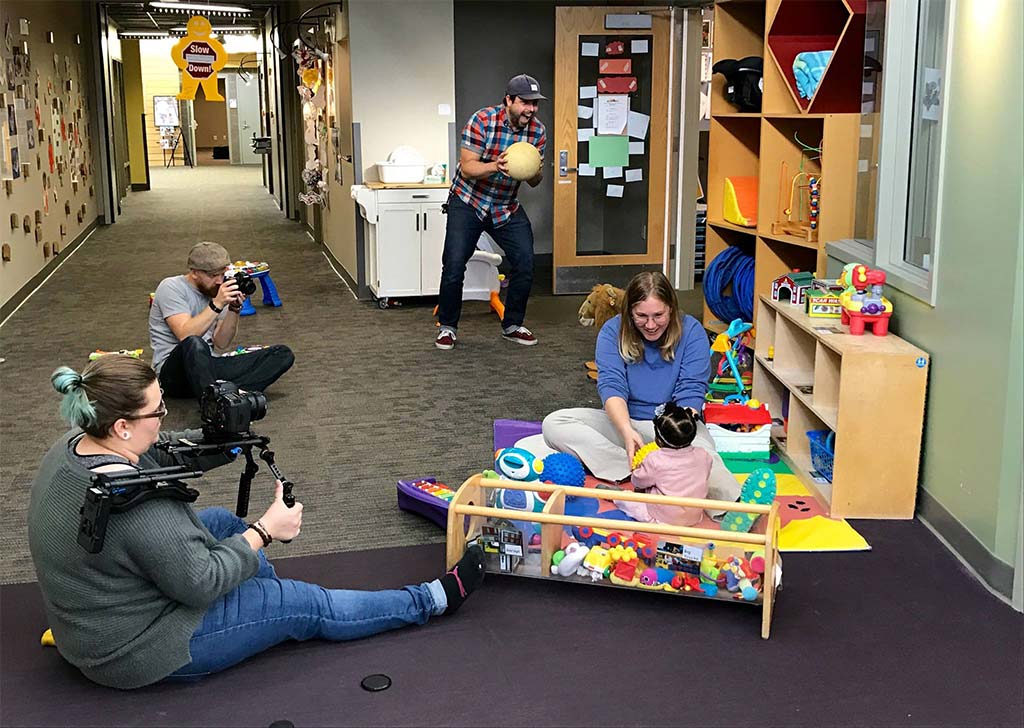 3. Make a plan.
Once you've decided on the goal for your video, it's time to make a plan — what needs to get done, how it is going to get done, who is going to do it and by when. In pre-production, you'll want to create your timeline, define roles and responsibilities, find a location, hire talent, draft the storyboard and write the script.
With a set plan in place, you can prevent avoidable mistakes such as forgetting to charge batteries on the day of a shoot.
"When everybody is functioning in their roles and we all know collectively as a team what the goal is, I think those are some of the most enjoyable shoots and the end product is so much better," says Gourley.
4. Find stories that will connect, engage or entertain the audience.
"Part of our DNA at Edison Creative is finding out how to put our spin on things and tell a story differently than it has been told before or can be told," says Bolin.
While many people default to "talking heads," there are countless other creative ways to share a client's story. One example of a great story was the Emspace and Edison collaboration on a recent QLI video.
"With Lydia's story, we heard about the rock climbing and it really stuck out to us," says Bolin. "We thought it could be a really cool visual, but also a metaphor of her overcoming struggles and everything she had been through."
5. Roll with the punches (literally).
Regardless of your diligence in pre-production, you can't predict everything that will happen when the camera starts rolling. On one memorable shoot with Emspace, an actor slammed a door so hard, it broke the door of the host's home.
"I felt so bad. I did not think this guy was going to take all the strength in his body, channel it into his arm and slam the door," says Gourley.
6. Record longer than you think.
By creating a storyboard and a clear, outlined plan in pre-production, you'll save yourself time to capture extra angles and in-the-moment shots in addition to those necessary for a shoot.
"I feel like you hold for a little bit longer than what you really should be because you don't know what's going to happen from the time you say action," says Gourley. "Just give it a little time to sit there."
7. Stay open and flexible to compromise.
From the initial brainstorm session to the final stages of editing, your video concept is likely to flex and evolve. Keep an open mind to new ideas and embrace the challenges you face along the way.
"I think the biggest challenge is getting a video to look as closely as you think that it looks in your head," says Gourley. "You see one thing in your head and then you slowly start making compromises dwindling down. In the end, that's the constant battle."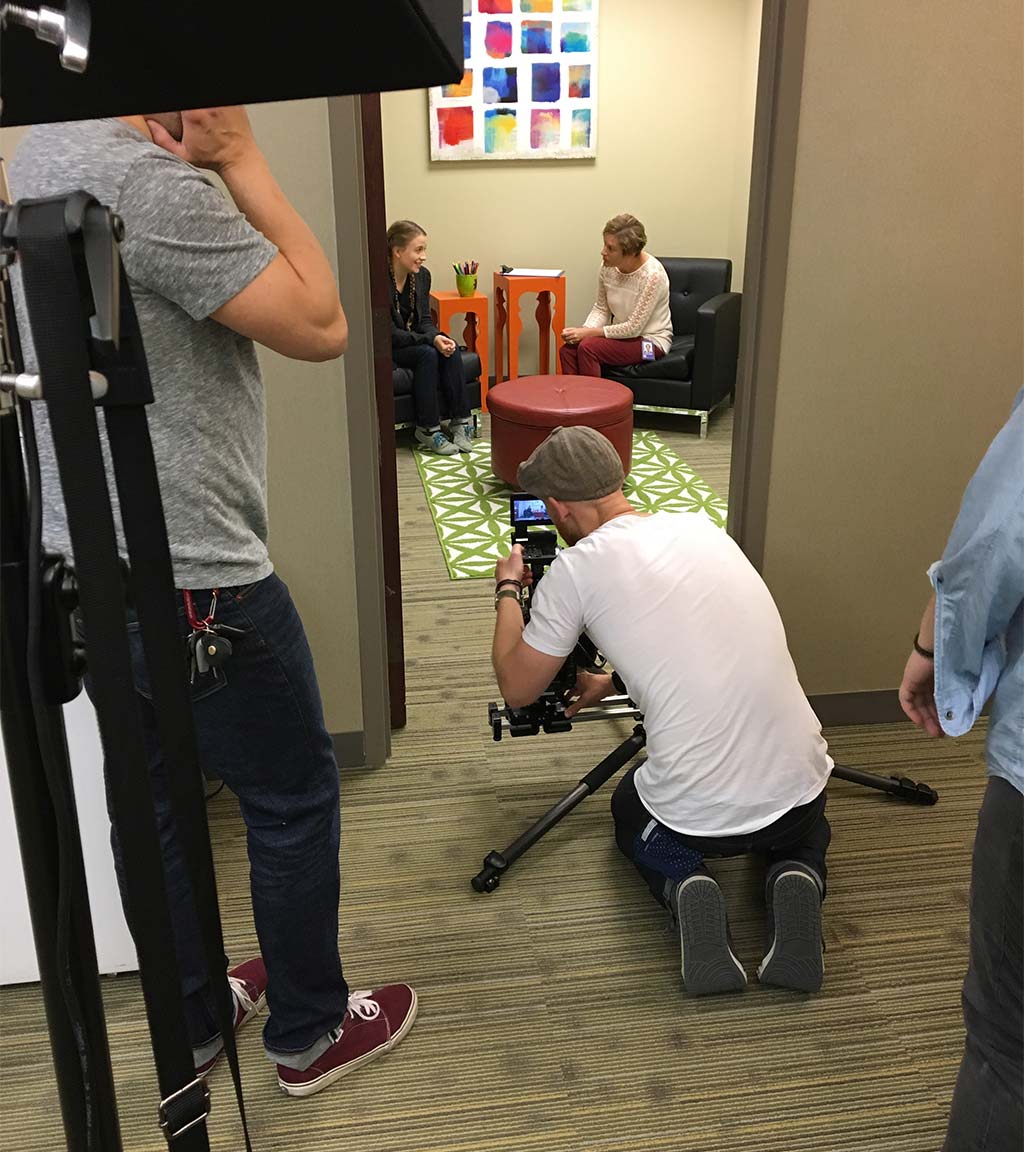 8. Don't sacrifice production value for fads.
"Quality is not a trend. Trends come and go, but it doesn't matter what style of shooting or what style of editing you're doing," says Josh Hoffman, producer. "The trend doesn't matter if you don't have a solid foundation of the fundamentals."
Whether you're shooting aerial drone shots or a recipe video for Facebook, a poorly executed video will be unsuccessful regardless of your best intentions.
9. Respect the needs of collaborators.
From working in-house to contracting with outside agencies, it's good to be mindful of everyone's workloads on top of your own. Treating everyone as a vital contributor to the creative process will go a long way in building lasting relationships with your collaborators.
"Emspace is always on the ball. If we need support or if we need help with anything, you guys make the phone calls to make it happen and it's a true collaboration," says Bolin.
10. Find the best agency/company that will work for you.
As with any other service, you get what you pay for when it comes to video production. Do your research to find the team that will help you reach your goals, and ultimately, trust the professionals to do what they do best.
"We're not just a production company. We are a creative agency," says Bolin. "We'll take a creative concept and make it happen for you."