Farewell, 7634 Pierce Street!
May 20, 2019
If you've been to our office in the last few months, you know we've been bursting at the seams.
We MacGyvered tables into desks and occupied every spare corner. We knocked out walls and took over six of the seven bays in our building — making for one long workspace, which is less than ideal for collaboration.
So, after 27 years, we've packed up and moved to a new home. But we certainly won't forget Pierce Street — the backdrop to some unforgettable ideas, campaigns and friendships since 1992.
We compiled a list of a few things we'll miss the most and a handful of our favorite memories.
In our next post, we'll introduce you to our new Midtown space in the Park Plaza building. Stay tuned for a behind-the-scenes tour!
Lynn:
I would say my favorite memory of the office is the "SCOOTS" we take. A short walk and 20 ounces of espresso-laden latte later, and I am good for go for a couple more hours of work.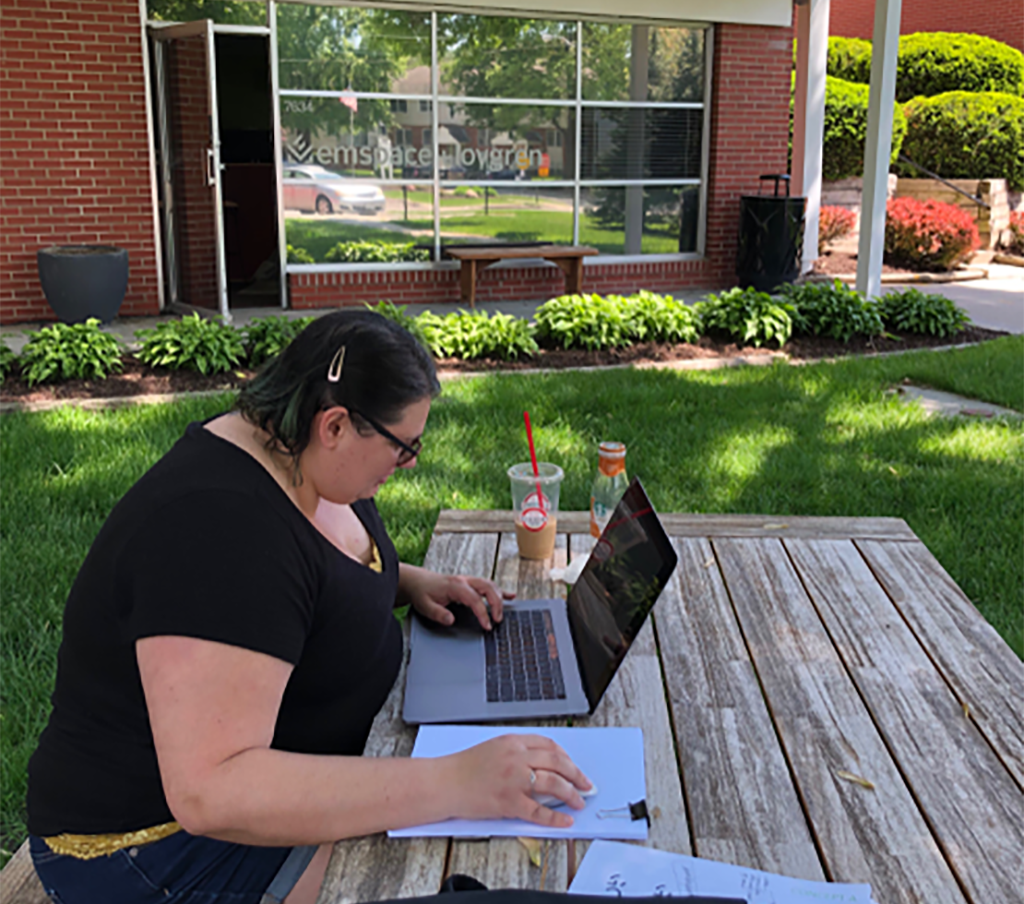 Sarah:
I would say all of the amazing ideas that were born here. We've had some really great things happen in this office. Hours upon hours of fun brainstorming sessions with clients and the team have yielded some of my favorite campaigns, brands and messaging we've ever done.
Brian:
I will miss the impromptu conversations with Steve Gordon, an old friend in the creative community. Having him nearby was fun, to be able to talk with him about all things Omaha and marketing, and added to the neighborhood feel of our office.
Lisa:
Trying out the Barnacle!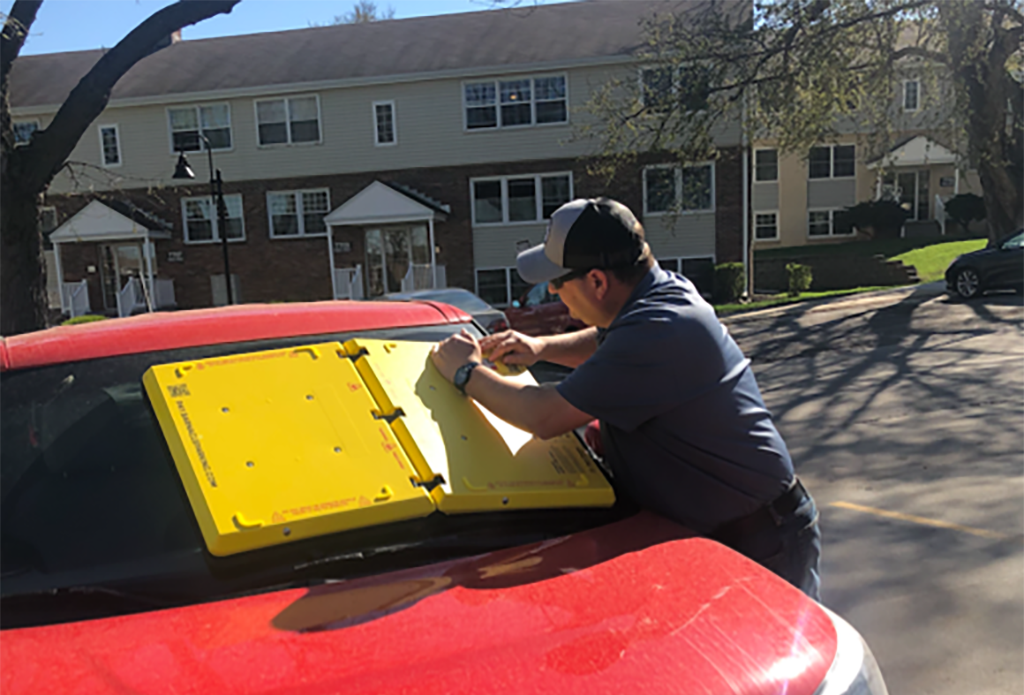 Mary:
When I was a student in design school, an Emspace designer visited our classroom to critique our final projects. I took their feedback, improved my project, and made an appointment to visit Emspace's Pierce Street office for a review of my improved work. We talked about my project in the Emspace conference room and *I think* I really impressed them.
My favorite part of the visit was when we walked down the aisle of cubicles, through the kitchen, and to Elizebeth's office doors — where I met her for the first time. Especially now that I've had the awesome opportunity to work with you all, this memory of my first time at Emspace will be forever special to me.
Angie:
I will miss a lot about Pierce Street, including the green space and the picnic table and the squirrels. I loved our outdoor meetings in our little oasis!
Nina:
Since I have only been here 3 months, I would say the pranks with the rat. (Long story.)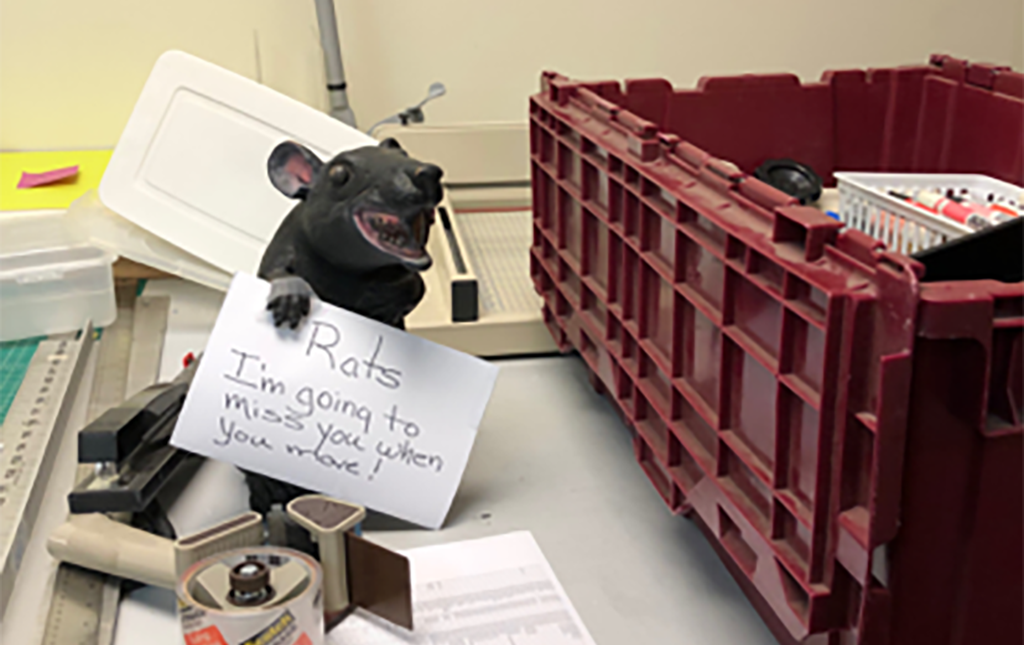 Ashley:
One of my favorite parts of the office is having an area to eat or meet outside at the picnic tables. I remember when our new family at Lovgren joined us and we had a Fourth of July picnic all together. We laid out blankets and Brian grilled hot dogs on a mini grill.
Kelly:
As our team has grown, I've moved desk spaces four times over the years — more than anyone else in the office. I'll miss "bay-hopping." Each bay has its own vibe and holds special memories of the people I grew closer to and the projects I played a part in bringing to reality.
Keelie:
Holidays!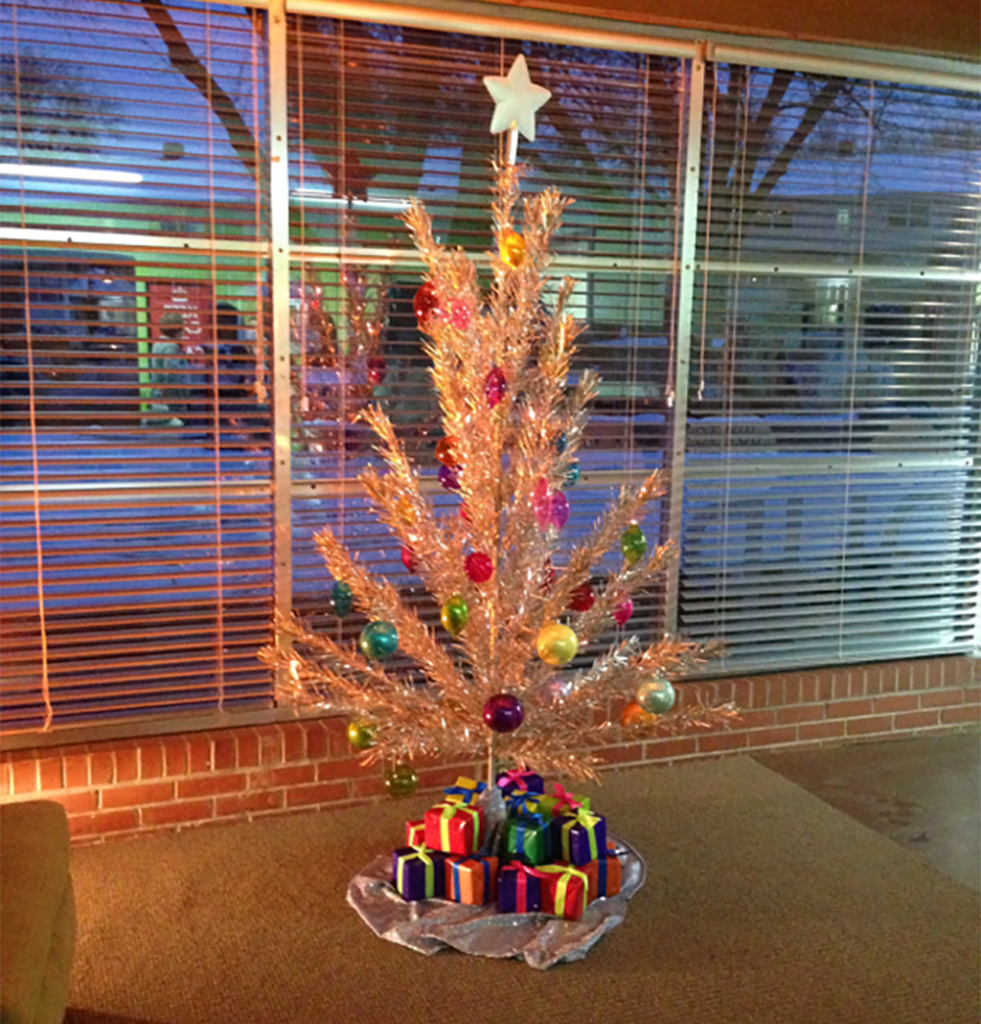 Elizebeth:
After 27 years on Pierce Street, there is just no way I can boil this down to a few lines. For me, 7634 (along with 7632, 7636, 7638, 7640, and 7642) represents a little office space that was able to grow with us as we needed it to. Three landlords have helped us take care of it over the years and, with the exception of the Interlude Lounge (a.k.a. Conference Room C) we were there longer than anyone else.
A lot of incredible people have called the Pierce Street office their work home over the years and that makes me very proud. I'm also happy I had the opportunity to work so near to the boys' schools, ride my bike on nice days, and walk over on the weekends (22 minutes, rain, snow or shine).
Cheers, Pierce Street!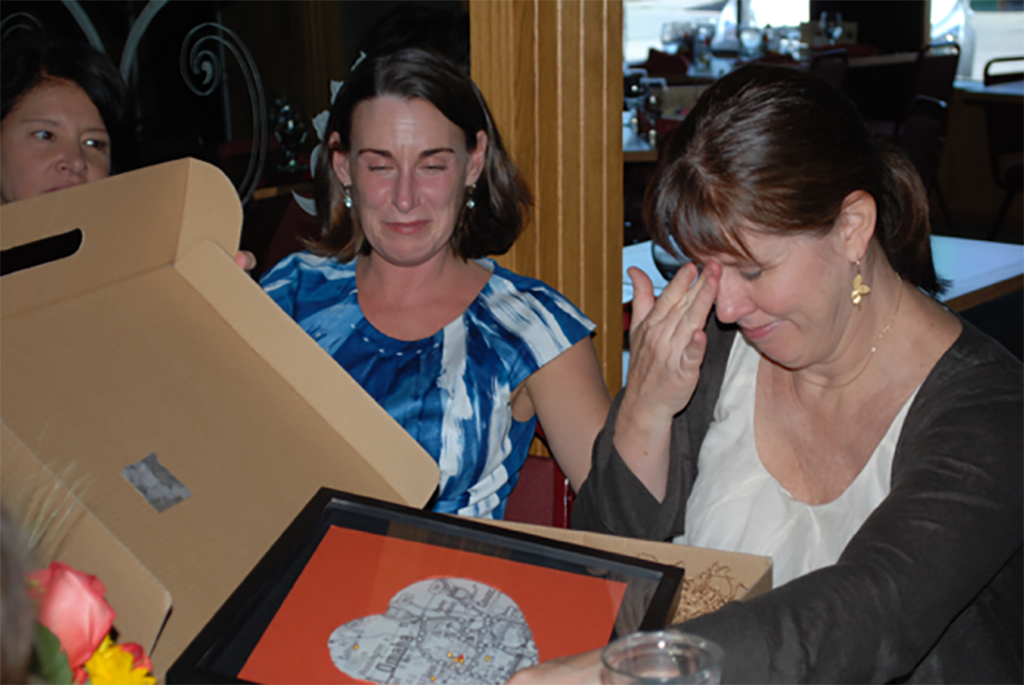 P.S. to Nina… Do you think we would move without taking our little friend along? 😉